And by brown out I mean the power went out at 10PM last night here in Fairbanks, AK… with a bang and a pop and has been out ever since. The only stores open are Fred Meyers and Walmart and your local Dildo Hut because they can see power on the webcam!! Ohhhhhh it's not a big deal, no! Thankfully it's 31F so we won't freeze…to death! At least we didn't have
Read More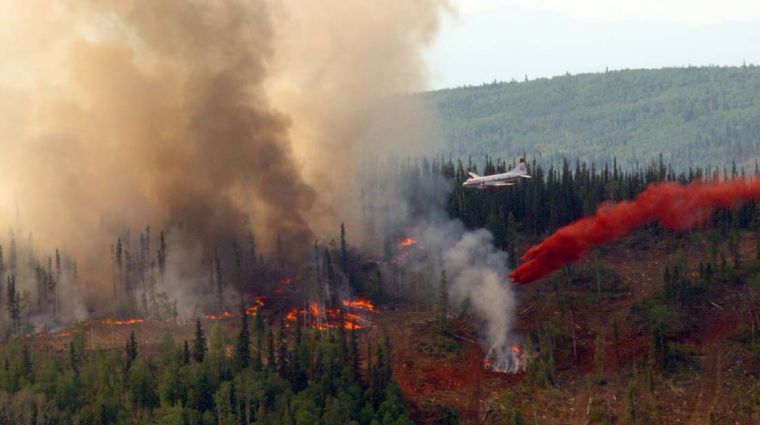 June 26th on or around 8PM – Skinny Dick's Road fire (sorry Skinny Dick's is a real life awesome eating establishment and I really hope it is still standing! I cannot find any info but 13 hours ago it was only 2 miles away from the restaurant. No structure loss has been reported so fingers crossed!
Officials: Wildfire near Fairbanks closes Parks Highway – Fairbanks Daily News-Miner: Local News.     photo credit – Sam
Read More
Winter came.. never left.. now where the hell is spring???
"In the spring, at the end of the day, you should smell like dirt." 

~ Margaret Atwood, Bluebeard's Egg
Oh I wish this was true, it would be nice if I smelled like dirt right now! I would love to be planting some seedlings, and getting ready for summer gardens, but Mother nature has different plans for Fairbanks, AK. She wants us covered in freshly fallen snow… daily. Oh she let's it melt, gives us false hope and then… we walk outside in our flip-flops and our sunglasses with big smiles and hoping this will be the day and she smacks
Read More
Hey all you talented creative outspoken AWESOMESACE Fairbanksans, AK.. ANC and BEYOND! Check out what we are doing tonight!
(ya guys I do more than just read, cook and deal with unwarranted machinations from evil twisted ninja squirrels who are out for blood; specifically mine)
+/0+/

A new venue in +/1+/ for projection +/2+/. Email: +/3+/ for more info
As outspoken as may of my readers are, there are still way to many whom are happy to sit in the corner and not say a thing even if they want too. Well watch tonight and learn!  In today's world crowdsourcing is a new fangled way to get the word out there. Under this lovely thing is a little festive event we call bombing! YES BOMBING, but we are taking back the word and making it about bombing positive vibes back in the world!  I +/4+/, LOVE IT so much fun!  There are the Note Bombers, and those that go around and do +/5+/ (this also can be part of your +/6+/project).. anyway there are a lot of ways to do things. This is something that will be happening six times a year here in Fairbanks and next month there will be an artist. It is just a great thing that is goign to be happening in Fairbanks and happens around the world. SO…
Click the Lips!
+/7+/

AND FIND OUT MORE!
RULES OF ENGAGEMENT can be found by clicking the lips+/8+/
Checking out the infogram +/9+/
+/10+/
+/11+/
THE RULES are easy (see above on the infogram) Follow at +/12+/ for the twitter account (and for links to other projection bombings around the world) @FBXBomb hashtag #FBXBOMB
TEXT FBXBOMB and your message to 22333 MORE INFO ON THE FACEBOOK EVENT PAGE (see info links below)
+/13+/