"Innocent Blood" by @JamesRollins brought to you by Butterfinger Bites & Rockstar
I am not sure I have words to express how honored I am to have one of my literary favorites on the blog today. Some of you know just how much I fangirled all over Facebook and twitter about this, but just to catch up those of you who have never been here, I am a huge James Rollins fan! I remember when he friended me on Twitter and followed me on Pinterest (yes he followed me first!). I have read everything the man has written, well except I have not finished this book yet. (hanging head in shame) I have started it though, and I have read THE BLOOD GOSPEL & all the shorts and novellas leading up to the second book, INNOCENT BLOOD, which releases on Tuesday December 10th! There is just not enough bacon, cookies or chocolate to express my gratitude and honor at having James Rollins here today! Thanks so much! …
OK now that the gushing is done… Gather around and enjoy an interview, Cabin Goddess style. Oh, I gave him a few breaks, but he had to admit if he was a Coke or Pepsi man.. and cough up who is going to have his back during the zombie apocalypse. He has the vampires covered… This is a book about the apocalypse after all, so let;s cover all forms of it! Welcome James!!
CG –Tweet the book: You are challenged to tweet a synopsis of the book to include your tweet handle, GO!
A priest, archaeologist, &soldier must stop the #apocalypse by discovering a child born of #angelic blood @jamesrollins
CG – Introduce yourself to the captive audience that you now have before you. (As in tell us something NOT in your bio, give us a dirty little secret not having or having to do with your writing – please take the chance to not take yourself to seriously and enjoy! Considering all the interesting places you have been researching your books I bet there is something there!)
| | | | |
| --- | --- | --- | --- |
| Beyond the slew of international thrillers that delve into science and history, I'm also a veterinarian. And while I write full-time now, I still do volunteer work at a spay/neuter facility at the local shelter. Because of that, I can still claim to be able to neuter a cat in under thirty seconds, a skill I keep honed for that occasional rude reviewer. | | | |
CG – Well, I will remember that when I review INNOCENT BLOOD..(crossing my legs).
CG – How did you go from the hardcore blending of science and history with special black ops team, Sigma force and your stand-alones to teaming up with the more heavy historical/mystery/thriller writing with Rebecca Cantrell?
Rebecca and I have been friends for years, going back to when she attended a writing retreat that I was teaching at. She had already sold her first mystery novel but was looking for some tips on writing an international thriller. What struck me back then (and continued through her success as an award-winning mystery writer) was her skill at creating atmosphere with only a few deft strokes of her pen. So when I conjured up this gothic story of vampires, the Catholic Church, and an apocalyptic lost tome, I knew her skills would be perfectly suited to pair with my wheelhouse of action and suspense.
CG – With a series so steeped and focused on "otherness" which also is centered around so many different mystical philosophies and with each of you having strengths in these areas with your writing and on top of it all you obviously approach your work and though process from a different place. Within INNOCENT BLOOD and THE BLOOD GOSPEL, how did you, as writers, blend your strengths and make such a powerful story and world build?
We first fleshed out the outline and characters, then decided who had the best strength to tackle which scenes. Then we'd exchange work, critique, and brainstorm…all the while on Skype. We did the latter because Rebecca moved from Hawaii to Berlin, Germany, during the writing of the first book. So though we were collaborating across vast distances, it still felt like she was in the next room with me while video conferencing. This was especially useful as I communicate lots with my hands (so that was very helpful to Rebecca).
Follow James Rollins's board Research on Pinterest.
CG – I know you brought a lot of your former research from the Sigma Force into this series, but the spelunking in caves and getting into labs to find out about nanobyte technology is not going to give you a primary source for the mystical and religious aspects pf INNOCENT BLOOD? I know you had many Vatican scenes in other novels, but what more did you do for this series? Was there more world building based on the creation of the Sanguines?
I had been to Rome several times, including private tours of the Vatican museums and the crypts beneath St. Peter's. So I already had handy knowledge of the grounds and history there. Also a cousin of mine is a Catholic priest, so he was very useful to make sure the details of Father Rhun Korza was accurate (even if that particular priest was also a vampire). Rebecca also spent much time touring out from her new home, so some of the European locales came from her personal knowledge and background.
Let's have a little fun!

Necropolis – Rome, Italy… and inspiration
CG – Do you have any vices that you turn to while you are writing (as in what candy / snack food / drink / 80's hair band you break out in song too when you just cannot figure out the next line to write and that bitch of a muse is off on her own hunt)?
Oddly enough, I am very productive during the month of October, and I attribute that to the bite-sized Butterfinger candies in my Halloween stash. I also don't start my workday without a Rockstar energy drink (I think the company owes me shares for the number of times I've pimped their drinks).
CG – What do you do when you're not writing? (ie: What festive things do you do for fun? What things do you do when you make yourself have fun, and what is on the top of your list to do when you actually take two days for you (and family)
Since writing is such a solitary, sedentary profession, my usual short-term getaway is simply taking my three Golden Retrievers out for a walk. They spend most of my workday lounging around the office, often under my legs, so they're equally happy when I take a break. As to a longer break, it's usually out somewhere in nature: hiking in the mountains, kayaking, skiing, and yes, even still some caving (though my knees are beginning to complain about that last hobby).
CG – During the zombie apocalypse, what fictional character would you want watching your back? (Sorry, I cannot help myself!)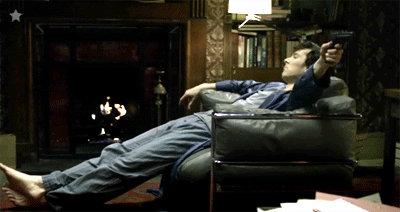 Don't think I haven't given that some thought. Ideally someone strong, can handle a gun, is good in a crisis, and preferably someone who can't run as fast as I can (that's, of course, for that final bit of assurance when the only escape is on foot). So maybe Sherlock Holmes. He's smart, likely could wield a gun or a sword, yet I bet I could outrun him.
CG – If INNOCENT BLOOD was a meal what would it be? Meat and potatoes? Vegetarian? A light nouveau cuisine?

I'd classify Innocent Blood as the bloodiest steak paired with a full-bodied Cabernet Sauvignon (a bottle personally blessed by a priest). As to a recipe, considering I can barely boil water (hmm, maybe I'd better add "can cook" to the list of zombie apocalypse partners), I dare not put out any recipes.

Perfect Rare Steak

Oven (because the grill is dangerous with vampires) Preheat your on Broil. Prep your steak with a light seasoning of sea salt, fresh ground pepper after rubbing raw slices of garlic (don't worry the garlic thing is a myth) and let it sit covered while the oven is heating up (15 min). Top rack on a broiler pan, 3-4 minutes for a 1-in. thick cut. Don't worry if it is too pink, the bloodier, the better!
CG – FAST and FURIOUS – Don't pause just answer what comes first to mind
Shangri-La, St. Petersburg or

Antarctica

?
Coke or Pepsi? (

I'm firm on this one

)
Sanguine, Dead Desert Queens, or

beautiful and elusive assassin

?
Spirits, Demons or

Killer Clowns

?(Hey, have to have a little fun.. you never know what's behind some of those ancient doors)

Still love that movie…not It…but Killer Clowns from Outer Space

Ancient Bear, Chaste Sanquine or a mad Russian who wanders the woods muttering about omens and possibly has an in with the bear?
Bats or

Wolves

? (

that was a tough on

e)
Chainsaw arm or shotgun leg (gotta throw another zombie apocalypse related question in here! J)?

That's another tough one, but I have go with the gear showcased by Ash.

Exorcism

or Summoning?
Learn battle techniques from a Viking,

a ninja or Grey?

(

Stealth, deadly weapons, and the slimming color of black, have to go Ninja

)
CG – Anything you would like to add or share about what is coming up in the adventures and mysteries in the next segment of the Order of the Sanguine series? Are we going to see more short stories and novellas? Any secrets you can share or perhaps where I can find someone to adjust the algorithms for my time machine?
Rebecca and I are deep in the midst of book three. All I can say: When you're dealing with legions of demons, bad things happen. So, yes, we're having a blast! And I'm sure we'll be doing a short story here and there. And our own solo novels to boot. I have a duo of Sigma novels coming out in 2014 (The Kill Switch and The Sixth Extinction), and Rebecca just debuted the first book in a new series of hers, titled The World Beneath (about an agoraphobic genius forced to live within the subterranean world of New York City, while trying to solve a mystery going back to WWII). It's a great deal of fun. Plus it's mostly underground, so you know I loved it!
Though the interview was with one of my author heroes James Rollins, it is in preparation for the launch of the second book in a series he works on with Rebecca Cantrell so I want to make sure you can check her out also! (Yes I am a huge fangirl.. I cried when he followed me back on twitter, I cried when I got a chance to interview him, I cried.. well you get the picture.) James is amazing and this was huge for me. Even if he is a Coke drinker!
| | | | |
| --- | --- | --- | --- |
| JAMES ROLLINS is the New York Times bestselling author of international thrillers that have been translated into more than forty languages. Known for unveiling unseen worlds, scientific breakthroughs, and historical secrets, Rollins' knack for breakneck pacing and stunning originality has been hailed by critics and embraced by scores of millions of readers around the world. | | | REBECCA CANTRELL's Hannah Vogel mystery/thriller novels have won the Bruce Alexander and Macavity awards and been nominated for the Barry and RT Reviewers Choice awards; her critically-acclaimed cell phone novel, iDrakula, was nominated for the APPY award and listed on Booklist's Top 10 Horror Fiction for Youth. She and her husband and son just left Hawaii's sunny shores for adventures in Berlin. |
Innocent Blood
A vicious attack at a ranch in California thrusts archaeologist Erin Granger back into the folds of the Sanguines, an immortal order founded on the blood of Christ and tasked with protecting the world from the beasts haunting its shadows and waiting to break free into the sunlight. Following the prophetic words found in the Blood Gospel–a tome written by Christ and lost for centuries–Erin must join forces with Army Sergeant Jordan Stone and the dark mystery that is Father Rhun Korza to discover and protect a boy believed to be an angel given flesh.
But an enigmatic enemy of immense power and terrifying ambition seeks the same child–not to save the world, but to hasten its destruction. For any hope of victory, Erin must discover the truth behind Christ's early years and understand His first true miracle, an event wrapped in sin and destruction, an act that yet remains unfulfilled and holds the only hope for the world.
The search for the truth will take Erin and the others across centuries and around the world, from the dusty plains of the Holy Land to the icy waters of the Arctic Ocean, from the catacombs of Rome to an iron fortress in the Mediterranean Sea, and at last to the very gates of Hell itself, where their destiny–and the fate of mankind–awaits.
With The Blood Gospel, the first novel in the Order of the Sanguines series, James Rollins and Rebecca Cantrell breathtakingly combined science, myth, and religion and introduced a world where miracles hold new meaning and the fight for good over evil is far more complicated than we ever dreamed. In Innocent Blood they again take us to the edge of destruction . . . and into the deepest reaches of imagination.
Get
The Blood Gospel
for 80% off right now for Kindle, only $1.99 (US)!
Grab it, seriously … you will want to wander through the woods looking for pale monks and muttering mad men with Russian accents.. just watch out for BIG bears.. oh and BATS!
HAVE SOME FUn and retweet some of the REALLY fun tweets!!
"Innocent Blood" by @JamesRollins brought to you by @Butterfinger Bites & @RockstarEnergy http://t.co/YGZJEMyPIF #OrderoftheSanguines

— Cabin Goddess (@akmamma) December 8, 2013
? @JamesRollins let's us in on his #amwriting secret #ButterfingerBites & #RockstarEnergy http://t.co/Usbb1Awjwo pic.twitter.com/dzMjbLOSyn

— Cabin Goddess (@akmamma) December 8, 2013
Related articles